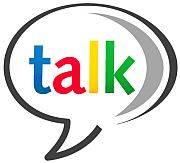 Hong Kong has never been a city of early IT adopters, we have great buildings and a great transport system but behind a majority of businesses in Hong Kong an email connection and an old version of Microsoft Office is the extent of their adoption of technology.

Don't get me wrong, there are some companies that use technology very well, and in doing so, profit from their investment. However Hong Kong's love with paper and chops is simply something that is hard to break away from. Of course the cost is often given as the main reason companies do not embrace technology, this of course includes software licenses, hardware and IT services.

With the current weakness in the global economy many companies have cut staff and budgets however the challenge remains on how to work efficiently to ensure profits can still be generated.

Hong Konger's also love the word FREE. In fact everyone, no matter where you live the word FREE is something we don't hear very often, well at least for something that can bring you value and profits.
Well finally this is true, Google offer small business, up to 50 users, FREE use of their software, Google Apps Standard Edition. This offers any business everything they need to operate their business. The suite works perfectly in Chinese (Simplified and Traditional), which is often the biggest problem we have in Hong Kong. However read on.

Google Apps Standard Edition (FREE) includes the following:
Corporate Email, with your OWN domain name, not xxx@gmal.com but your actual domain
Each user (up to 50) has 7 GB's of email storage including translation on-line of messages, e.g. simplified to traditional Chinese or Portuguese to English
Calendar, which is easy to use and includes sending reminders or alerts to your phone via

SMS

, can be shared with staff or clients
Contacts and shared contacts
Word processor, spreadsheet and presentation application including the ability to create

PDF

files
Document manager for filing and sharing documents
Instant Messaging right inside your Email, including the archiving of all chat conversations so you can refer to them later
Video chat which allows face-to-face video calls to be made. If you don't have a camera then you can simply make an audio call rather than using

Skype

. One feature which is very interesting is Chat to

SMS

, which allows a user to type a message in chat and send it to a mobile phone as an

SMS

message. Google actually allocates a virtual number so once the reply is made it comes back to you as chat where you can keep a record of the conversation. The one catch however, this currently is only available in the USA. So watch this space
Mobile phone integration to allow your staff to access their emails from a Blackberry, iPhone or Windows based Smart Phone
Sites is a tool to bring up an intranet site to share information with your staff or clients without the need to understand HTML coding
Many people already use, and love Gmail. Now is the chance to adopt it for your company, customize the look and feel with your corporate logo and brand colours. With free storage and of 7GB per user, no software to install, simply point your browser to Google's Public Cloud and you are up and running. If you already have a Gmail account, Google Apps allows you to consolidate up to 5 different email accounts into your inbox and up to 5 aliases per user. So you can have sales@yourdomain.com.hk or info@yourdomain.com.hk.

Some additional advantages for small businesses include:
all your data is now backed up off-site and you have a disaster recovery plan in place
with the flu now doing the rounds, it is possible to have members of staff work from home as all documents and emails are available from anywhere in the world!
as the solution is a browser based application, Windows PC's and MAC's are supported so if you have a MAC at home and Windows in the office, it works perfectly!
Google's SPAM and anti-virus services are included and very acceptable
Support for the Outlook client or Outlook Express if this is your preference
Migration tools to allow importing of your current emails, calendar items and your address book into Google
Documents can be shared and edited in "real time". Yes no more emailing different versions of the same document back and forward, you can edit a single document along with another user, at the same time!
Google's famous search speeds, search for any emal in seconds!
More big advantages:
Google have worked out how to work off-line. This allows your email and documents to be kept locally and accessed if you are on a plane or simplyhave no access to the Internet.
So what are the down sides?
Well not many actually. I have been using the solution for some weeks now and while change always takes time to get used to, I see no reason why any business in Hong Kong could not benefit from the technology on offer from Google.
Google Apps Standard Edition still includes Google adverts (Adsense), which are visible when you open an email however this is a small price to pay for something that is free. The good news is if you have more than 50 staff or you wish to turn off the adverts you can upgrade to Google Apps Premier Edition. We will discuss this in another issue. This has a few more features but overall is the same as the Standard Edition.
Interested? If so, Cloud Solutions in Hong Kong can help you set this all up for a minimal fee. This will include configuring your domain to work with Google and the migrating of emails etc into your new system and then support your users when requires. enquiry@cloudsolutions.com.hk