This is a quick way of creating a web-based collaborative database app from your non-collaborative Microsoft Access DB. Once the Microsoft Access DB is migrated to Zoho Creator, the collaborative aspects kick in where the entire application (or parts of it) can be shared with multiple users." Whole process involves 3 steps approach: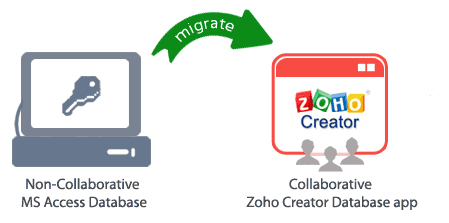 Import MS Access database to Zoho creator.

Automatic creation of web apps from imported MS Access database.

Quick share of applications with other users.