Eventually Excel Does Not Fit the Bill
Everyone uses Excel to collect and store data. Sharing however becomes a little more challenging with team members.
Once you realise the limitations of Excel it is time to consider Zoho's Creator. Creator is a tool to convert Excel files into business applications. Zoho Creator provides you with a d
rag-and-drop builder to customise
business applications or databases. And the best part is, it is mobile ready!
Zoho Creator is designed for non-programmers in mind. While there is support for some scripting to achieve more complex processes you do not require this to get started.
If your business has developed your work processes around a number of Excel files, you may not realise but you already have the foundation to start using business applications such as Zoho CRM and Zoho Creator. And if you use Zoho CRM already then Zoho Creator is already integrated. If you need to connect an Account to the record in Creator, simply drag-and-drop the Zoho CRM connector onto the screen layout and define the module, e.g. Account. Contact, Sales Order etc.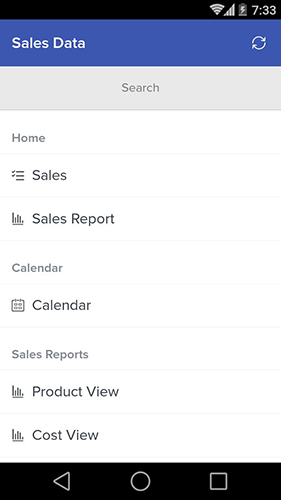 Getting started is as easy as importing that Excel file into Zoho Creator to start building your business application. Just define which columns are dates, lookups, check-boxes, etc. Then import the data and you are ready to start to use.
Being a web based application you can now share your data with users in and outside the office. Using a mobile phone app is now also possible. So within 20-30 minutes you can turn that single user Excel file into a Cloud based business database that is now accessible via your mobile phone after installing the free Zoho Creator App.
Images can also be uploaded and stored in the database, so building product related databases is easy.
Sharing data with China based factories, suppliers, customers or business partners is now easy. While Excel was a great place to start, eventually you will realise the limitations and it is time to upgrade to Zoho Creator and a great business application builder.
Cloud Solutions works with Zoho CRM and Zoho Creator everyday. Providing advice and consultancy services. Contact us for assistance.